Name: MARTIN MA
Tel: +86-13603113263
E-mail: info@metalconveybelt.com
Add: ZHONGSHAN ROAD 304, SHIJIAZHUANG, HEBEI, CHINA
WeChat: +8613603113263

Flat Flex Conveyor Belt also called enrober conveyor belts or rod network belts, feature specially designed "Z-bend" joints in the wire mesh. Flat Flex Metal Conveyor Belt has lightweight and smooth structure for easy handling and quick installation, easy cleanup and minimum maintenance. Light weight & open construction makes this belt popular in baking and food processing.

Ÿ Materials: SS304,316,314 or other alloy
Ÿ Open area: 67.5% to 86%.
Ÿ Wire diameter: 0.9mm - 2.35mm.
Ÿ Pitch: 4.24mm - 20.32mm.
Ÿ Belt width: 3" to 14'
Application:
Ÿ Heating, baking machinery conveyor.
Ÿ Ultrasonic cleaning conveyor.
Ÿ Food processing industry, dehydrated vegetables, frozen food machine.
Flat Flex Conveyor Belt is widely used in many kinds of machine for food, cooling, heating, cleaning, baking, due to it with a large open surface area and easier to make your line hygienic.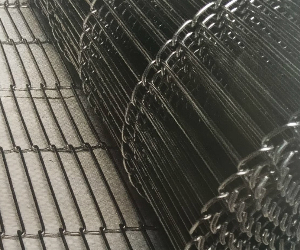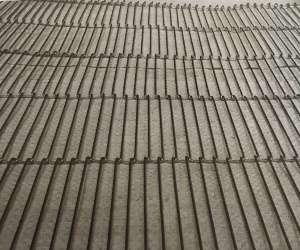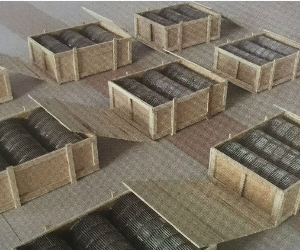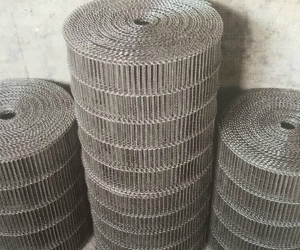 Total: 1
Page: 1 / 1
First
←Previous
Next→
End